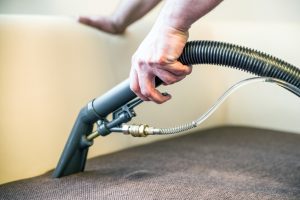 A dirty office or building can affect your business in so many negative ways. Healthy employees are more productive, and a clean office or workspace leaves a good impression on potential clients. Some companies can afford to hire in-house cleaners, but some prefer to employ local commercial cleaning services or janitorial services.
If a good impression is not that important to you, then you should know that up to 10 million bacteria live on the average desk. Whether it is your home or your office, cleanliness directly affects your health and the health of others around you.
Local commercial cleaning services have realized the diverse needs of their customers; that is why they offer a variety of services to cater for everyone. Before we go any further, it is vital that you understand the difference between commercial cleaning services and janitorial cleaning services.
Janitor services involve daily cleaning tasks, such as vacuuming and dusting. Commercial cleaning services include more intensive tasks, such as deep cleaning. Also, commercial cleaning is done occasionally. Below are the different types of local commercial cleaning services.
Deep Carpet Cleaning: A lot of offices today have carpet over all the floors. With that much carpet in one place and so many people walking on it, eating on it, you are going to need an excellent cleaning service to clean it thoroughly. Deep cleaning is a thorough cleaning process that your traditional carpet cleaner cannot do. You need a commercial cleaning service to remove mites, dust, and other pests if you want perfect results.
Post-construction cleaning: If you have ever renovated your home or office, then you know after the constructors leave, your house/office is a den of dust. Also, constructors can leave all kinds of stuff lying around, and you might miss it if you decide to do the cleaning alone. Hiring a local commercial cleaning service that offers post-construction cleaning is the best option if you want things to go back to normalcy within a short time. According to Home advisor, cleaning up construction sites can cost from $150 to $950.
Emergency cleaning: Natural disasters can occur at any time. Local commercial cleaning services offer emergency cleaning services after an earthquake, flood, tornado, and other possible hazards. A disaster can leave a lot of damage, such as a broken window. A broken window can leave small pieces of glass on your carpet, which will need commercial cleaning services.
Initial cleaning The initial cleaning is a type of specialty service that is offered by some of the local commercial cleaning services. The initial cleaning is the cleaning done before the actual cleaning starts. It can involve sweeping or picking up small pieces of trash around the office. This type of cleaning is usually done after large construction projects.
A clean environment is a comfortable and healthy environment. Furthermore, cleanliness improves the aesthetics of your office. Keep your workspace clean and organized by hiring professional cleaning services.