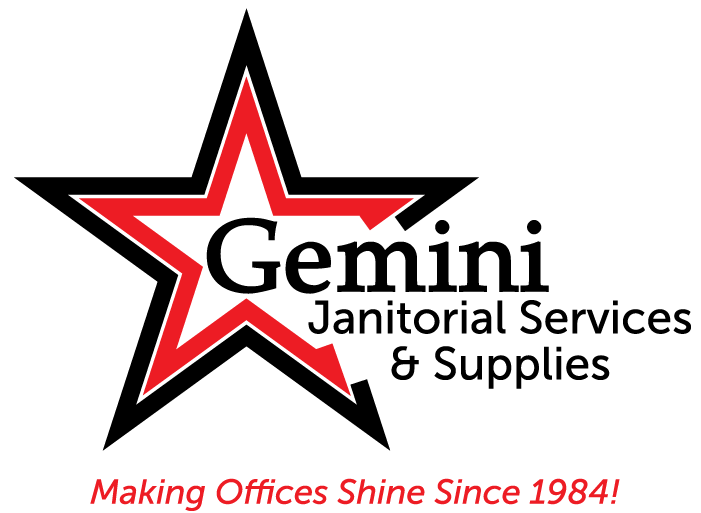 We also offer environmentally friendly supplies!
Call (302) 654-5310
Already a customer?
Message Janet Here
Want to schedule a site visit?
Get Started Here
Gemini at a glance
Gemini Janitorial Services was founded in 1984.
At that time, Janet Killian decided to focus on providing commercial janitorial services after spending years in residential cleaning.
She grew the company carefully, one team member and client at a time. Although there have been many changes in the industry over the years, you can expect the best value for your investment because we take the time to assess your needs carefully.
Our quick response to emergencies or problems is the Gemini Janitorial Services difference! We clean and maintain any commercial or industrial facility. Our clients include financial institutions, medical facilities, schools, office buildings and industrial institutions. Gemini Janitorial Services specializes in Construction Clean-Up
During the proposal process, we work with you to determine the best schedule and always try to work within your budget. When things change, we are flexible enough to find the perfect solution. You and your staff will be proud to work in a shiny office professionally cleaned by the Gemini Janitorial Team!
what's new?
Stay informed, because everyday Gemini is working hard to bring you the best service.
Americans spend most of their waking hours at work. While many businesses use a cleaning service, the actual cleaning performed is often minimal, with a quick vacuum and emptying of trash. Deeper dirt, dust, allergens and pathogens remain in carpets,...

It is difficult to be excited about clearing your own clutter. Other people's clutter is easy to deal with and it can be a very exciting process—especially for Feng Shui-minded people—but there is not much excitement in tackling your own...

The fall season begins on September 23, 2019 and ends with the entrance of winter on December 21. There is nothing like that first brisk fall day when you can open the windows and enjoy some fresh air. After months...
We are proud to service the following organizations and businesses. Read More Here