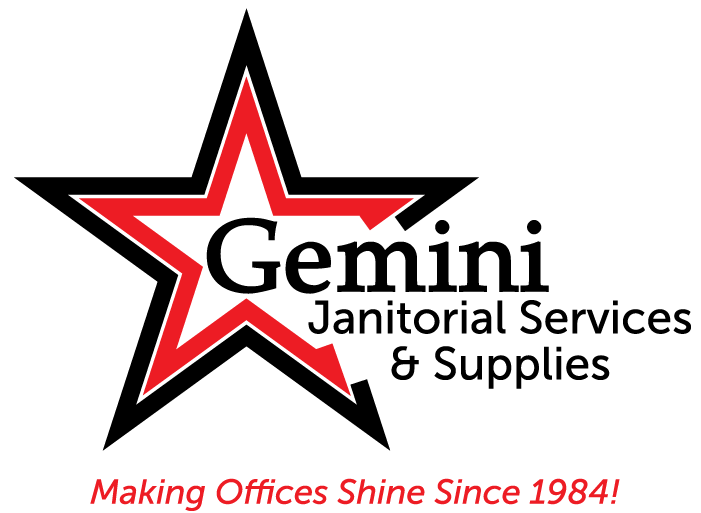 We also offer environmentally friendly supplies!
Call (302) 654-5310
Already a customer?
Message Janet Here
Want to schedule a site visit?
Get Started Here
Gemini at a glance
Gemini Janitorial Services was founded in 1984.
At that time, Janet Killian decided to focus on providing commercial janitorial services after spending years in residential cleaning.
She grew the company carefully, one team member and client at a time. Although there have been many changes in the industry over the years, you can expect the best value for your investment because we take the time to assess your needs carefully.
Our quick response to emergencies or problems is the Gemini Janitorial Services difference! We clean and maintain any commercial or industrial facility. Our clients include financial institutions, medical facilities, schools, office buildings and industrial institutions. Gemini Janitorial Services specializes in Construction Clean-Up
During the proposal process, we work with you to determine the best schedule and always try to work within your budget. When things change, we are flexible enough to find the perfect solution. You and your staff will be proud to work in a shiny office professionally cleaned by the Gemini Janitorial Team!
what's new?
Stay informed, because everyday Gemini is working hard to bring you the best service.
A dirty office or building can affect your business in so many negative ways. Healthy employees are more productive, and a clean office or workspace leaves a good impression on potential clients. Some companies can afford to hire in-house cleaners,...

We are pleased to announce the promotions of two valuable members of Team Gemini. In 2000, Domingo Dorantes started as a janitor and quickly worked his way up to a Supervisor at Gemini Janitorial Services. His experience and knowledge in...

Hygiene in the Work Place The average keyboard, chair, and computer mouse have over 20,000 germs per square inch. The average work desk has more germs than an office toilet does, in some cases up to 400 times more. The...
We are proud to service the following organizations and businesses. Read More Here