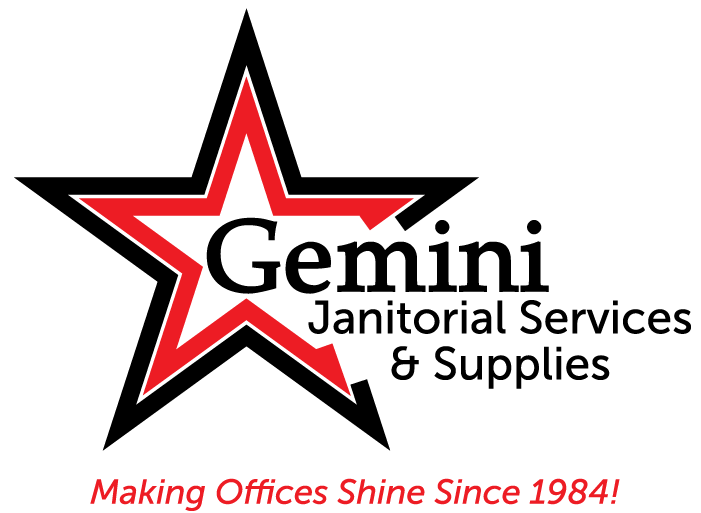 We also offer environmentally friendly supplies!
Call (302) 654-5310
Already a customer?
Message Janet Here
Want to schedule a site visit?
Get Started Here
Gemini at a glance
Gemini Janitorial Services was founded in 1984.
At that time, Janet Killian decided to focus on providing commercial janitorial services after spending years in residential cleaning.
She grew the company carefully, one team member and client at a time. Although there have been many changes in the industry over the years, you can expect the best value for your investment because we take the time to assess your needs carefully.
Our quick response to emergencies or problems is the Gemini Janitorial Services difference! We clean and maintain any commercial or industrial facility. Our clients include financial institutions, medical facilities, schools, office buildings and industrial institutions. Gemini Janitorial Services specializes in Construction Clean-Up
During the proposal process, we work with you to determine the best schedule and always try to work within your budget. When things change, we are flexible enough to find the perfect solution. You and your staff will be proud to work in a shiny office professionally cleaned by the Gemini Janitorial Team!
what's new?
Stay informed, because everyday Gemini is working hard to bring you the best service.
In an office space shared by multiple people, things can get messy and unorganized quickly. When an office space is dirty, cluttered, and overall a mess, employees tend to be able to focus less and become less productive as a...

Delaware residents are experiencing the highest level of flu illnesses over the last five flu seasons. Nationally, there are unusually high levels of confirmed flu cases as well. The Division of Public Health (DPH) reported that there were 650 lab-confirmed...

People get sick every day. Thousands of people are getting colds, cases of flu, and other viruses all over the world right now. Where are these germs coming from? Virtually everyone who comes down with a cold gets it from...
We are proud to service the following organizations and businesses. Read More Here