Commercial Cleaning & Janitorial Services
Gemini Janitorial Services President, Janet Killian, Named 2014 Entrepreneurial Woman of the Year
This prestigious award is given annually at the 24th Annual Entrepreneurial Women's Expo, hosted by the New Castle County Chamber of Commece.  Janet joins a long list of accomplished, successful business women, dating back to 1993.
Check out our "Tidy Tidbits" page for more details.
Since 1984, Gemini Janitorial Services has been cleaning professional offices in the Greater Delaware Valley.  In addition to commercial cleaning services, the company also offers a line of environmentally-friendly products and supplies. The company was founded by Janet Killian, current President and CEO. Janet is certified as 100% owner by the Womens' Business Enterprise National Council.
We are Celebrating 30 Years Making Offices Shine in 2014!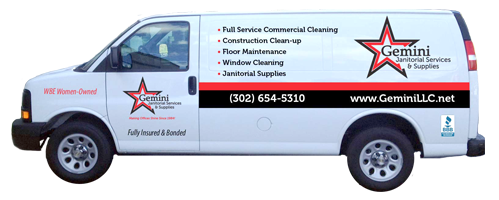 Our "Multi-Tiered Inspection System" ensures our guarantee to exceed the expectations of our customers by following through with each job request and validating the services performed.
The Gemini difference is our people!
After a very careful background check, each team member is provided with an orientation-training period, followed by one-to-one on-the-job training.  Equipment training, safety bulletins and general meetings are held regularly to guarantee on going communication.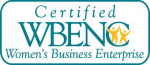 We are proud to be a WBE Certified Women owned business and we are fully licensed and insured.
Contact us today for more information on Gemini's superior Delaware Cleaning Services!
Gemini Janitorial Services, LLC
14 Ashley Place
Wilmington, DE 19804
Phone: (302) 654-5310
Fax: (302) 654-5312
Office Hours: Monday through Friday 8:30 AM– 5:00 PM