Construction Cleaning Services DE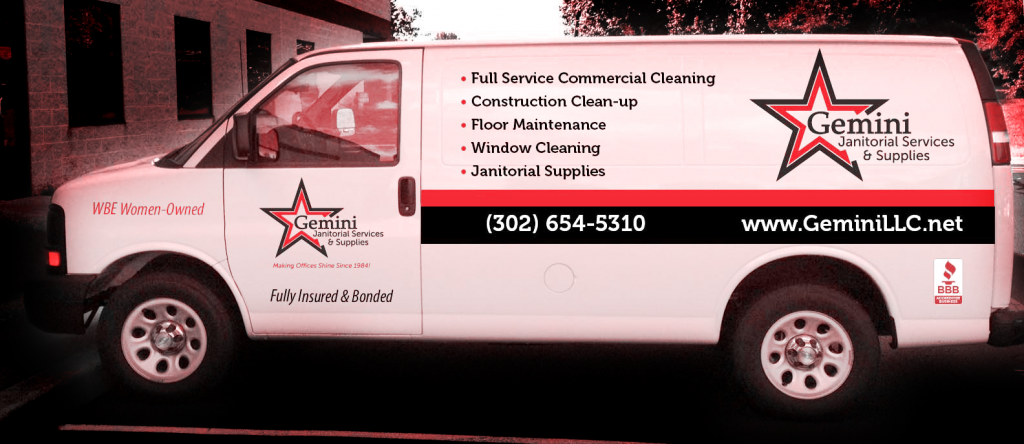 Provide a Positive First Impression to Your New Tenant
Construction work is messy! Whether you are renovating a space, creating an addition or providing fit-out services for an office space, we can make the space shine by providing construction cleaning services in Delaware.
Contractors working with tools and hauling equipment into the worksite, as well as walking in and out with muddy boots will leave the work area filled with dust and debris.
When you are ready for your construction cleaning services in Delaware you can depend on the Gemini Janitorial Services team to deep clean the site so that your new tenant receives a positive first impression of your work that will last a lifetime.Here are just some of the things that we will clean:
• Washing all surfaces
• High dust removal from ceiling pipes, duct work, vents, light fixtures, etc
• Stain removal, scrubbing, dusting and vacuuming of all surfaces
• Cleaning of the insides of desks and file cabinets
• Full sanitizing of kitchens and bathrooms to make them ready for your use
• Scrub floors and tiles, polish stainless steel, wipe walls and more
• Floor cleaning, waxing and buffing
• Cleaning window sills and window frames
• Window and glass cleaning including scraping and etching removal
Gemini Janitorial Services is celebrating 31 years in business in 2015. The company is 100% women owned by Janet Killian-Welte. Janet has been recognized as the 2014 Entrepreneurial Woman of the Year by the New Castle County Chamber of Commerce. Janet and her team are very active in construction related organizations including the Commercial-Industrial Realty Council of Delaware (CIRC/DE) and the Committee of 100.
George & Lynch was the first Gemini Janitorial Services client in 1984 and we are still working together in 2015.
Give us a call at (302) 654-5310 for a site inspection for construction cleaning services. We look forward to adding your company to our list of satisfied customers.
Now Offering Landscaping, Hardscaping, and Snow & Ice Management Services!