Since 1984, Janet Killian-Welte has led the Gemini Janitorial Services team. She currently serves as President.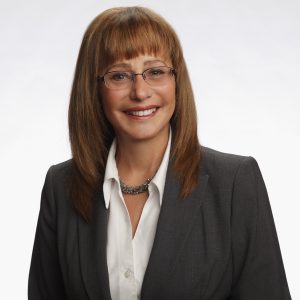 Janet is an entrepreneur in the true sense of the word. No matter the daily challenges,
her customers know they can count on her to deliver janitorial services with care and attention to detail.
Although she comes from humble beginnings, there were nine people in her family, she worked hard and appreciated every opportunity that came her way.
Early on, she had the chance to purchase another cleaning business, started hiring the best workers she could find and the rest is history.
When Janet founded the company, it focused on residential cleaning services and she quickly started working on commercial buildings and construction sites. Long-term relationships with loyal clients have helped the business grow.
In addition to providing janitorial services to business offices and commercial facilities, the company also specializes in construction clean-up. A number of area contractors depend on the Gemini team to make sure their newly constructed office or facility is ready to make a good first impression on the new occupants.
Once the fit-out of the office or complex is completed, team Gemini arrives to make sure everything is in great shape for the occupants. A positive first impression will stay with them for a long time.
The Gemini Difference is Our People
Janet and her management team have built the business one client and one employee at a time. She is not afraid of working hard and finds cleaning very therapeutic.
She is a true entrepreneur who has taken risks and made adjustments to grow her business. The management team is strong and she can finally get more work/life balance while enjoying the benefits of her hard work over the years.
She Believes in Giving Back to the Community
Janet is dedicated to her volunteer work with the Ministry of Caring and the Delaware Humane Association. After all her blessings, she is now in a position to "give back" to the associations who have missions that are close to her heart.
Professionally, she has served as President and Board member for Wilmington Women in Business (WWB) and the National Association of Women in Construction, Delaware Chapter (NAWIC).
In 2014, Janet was honored to be the Entrepreneurial Women of the Year. The prestigious award is given annually by the New Castle County Chamber of Commerce. It recognizes established entrepreneurial women who are dedicated to their business and the community.
In 2017, Janet was featured in the book "Pearls: Women Who Radiate Success" Book II,
authored by Fred Dawson with Dana Dobson.
Proceeds benefit the Fresh Start Scholarship Program that provides financial aid to women who are furthering their education after dealing with life's struggles.
Copies are available at Amazon. Click here for details:
She is an author

Janet is the author of the children's book "Howl of A Day" which has several 5-star reviews.
Copies are available at Amazon. Click here for details
The Gemini difference is the dedicated people who work for the company.
Listening to her employees is very important to Janet. She gets to know them, their strengths and personalities. She is frequently out in the workplaces being cleaned, training and learning.
With determination and a positive attitude, she worked hard to build a well-managed and profitable business. Her advice to fellow entrepreneurs, "Get rid of all negative people in your life. Educate yourself, work hard and believe in yourself. If you stay strong and focused, you will persevere."
Give us a call today at (302) 654-5310 for a complimentary assessment. We look forward to making your office shine.