We appreciate the sacrifices of our brave men and women who VOLUNTEER to join our armed forces.  As we go about our daily lives, they work hard to keep us safe both at home and abroad.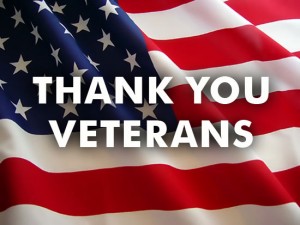 At Gemini Janitorial Services, we make every effort to fill our open positions with veterans.  We already know they are disciplined, hard working and dedicated.
Please join us by participating in the Transitional Work (TW) program to hire veterans.
For more information contact:
Michael Merrill, MHA, VA Program Manager - michael.merrill@va.gov
1601 Kirkwood Highway, Wilmington, DE 19805
Phone: 1-302-994-2511 ext. 4447 or 1-800-461-8262 ext. 4447
The VHA CWT Transitional Work program prepares Veterans to secure and maintain competitive employment in the community. Some programs provide after care services to assist Veterans in maintaining ongoing employment or securing alternative employment.
Compensated Work Therapy Transitional Work Experience Program (CWT/TW) provides rehabilitation for veterans through a combination of work experience and therapy focused on that work experience. In the past TW was often referred to as Transitional Work Experience (TWE), a term no longer used.
CWT/TW participants are screened by program staff and matched to a work assignment at the local VA Medical Center or in the community, as clinically appropriate. Length of stay in program varies based on individual veteran's needs, and local program requirements. As the name implies, CWT/TW is a transitional program. Typical LOS ranges from three to nine (3-9) months. Variations should be primarily made based on individual treatment needs. Ideally, the program develops relationships with using services such that feedback about participants is continuous, so that problems can be resolved at an early stage. It is also common to do a formal treatment plan review every three months, with subsequent adjustments as needed. A time card which incorporates an evaluation component can prove quite helpful in this matter, but the written evaluation should not supplant face-to-face discussion with Worksite Supervisors and Veteran participants.
Within the CWT/TW Program participants have an opportunity to practice and acquire workplace skills needed in competitive employment. CWT/TW functions like a "real" job, is supervised by work site staff, allow for the Veterans to identify and address work-related challenges, and places the same job expectations and demands on the veteran that are experienced by non-CWT workers in the workplace.
Concurrently, every CWT/TW participant receives clinical support from program staff and attendance to regularly scheduled 1:1 and/or group sessions with CWT/TW Vocational Rehabilitation staff, as noted above.
Program participants are paid VA Therapeutic Benefits at an hourly rate equal to or greater than the higher of Federal or State Minimum Wage. Receipt of other VA benefits such as NSC Pension or VA Service Connected disability payments are NOT affected by participation in CWT/TW, or Workshop. Disclosure and coordination is required with Social Security, Public Assistance, and State Unemployment Benefits (i.e., welfare, food stamps, public support, and unemployment) programs. Veterans enrolled in CWT/TW programs are not employees of VA or of any participating company and thus do not receive any of the traditional employee benefits.
The CWT Program charges for providing transitional work labor must include all direct and indirect costs including overhead. This requirement is established by regulation and has been concurred with by Office of General Counsel. It is suggested that the overage rate equal 15% of hourly the minimum wage.
CWT/TW participants actively engage in job search while in the program, with the goal of securing competitive employment at discharge. The program has close ties with local state employment agency representatives to assist veterans with job search. The program typically develops close ties with local employment resources such as State Department of Labor, Vocational Rehabilitation, VBA, chambers of commerce, and not-for-profit organizations.
The Veterans Construction Team (CWT/VCT) is an extension of CWT Transitional Work, teaching building trade skills through contracts with the federal government. Services are time limited and transferrable to skilled and non skilled employment opportunities in the construction trades.