Gemini Janitorial Services is an eligible Women Owned Small Business (WOSB) for the WOSB Program, as set forth in 13 C.F.R. part 127 and has been certified as such by an SBA approved Third Party Certifier pursuant to the Third Party Agreement, dated June 30, 2011, and available at www.sba.gov/wosb.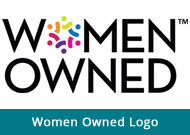 The certification is administered by the Women's Business Enterprise Council (WBENC). Gemini Janitorial Services is 100% owned by Janet Killian.
The SBA's WOSB Federal Contract Program provides greater access to federal contracting opportunities for WOSBs and economically-disadvantaged women-owned small businesses (EDWOSBs). The Program allows contracting officers, for the first time, to set aside specific contracts for certified WOSBs and EDWOSBs and will help federal agencies achieve the existing statutory goal of five percent of federal contracting dollars being awarded to WOSBs
As a third-party certifier of the SBA's WOSB Federal Contract Program, WBENC introduced a Women Owned Small Business Government Certification (WOSBGC) Program. WBENC is the leading advocate for and authority on women's business enterprises (WBEs) for the nation's corporations.  Its certification of businesses that are at least 51 percent owned, operated and managed by women, is accepted by more than 1,000 corporations representing America's most prestigious brands, in addition to many states, cities and other entities.  Now it also provides its world-class certification of WOSBs to government agencies.
Please contact Janet at (302) 654-5310 or jkillian@geminillc.net if you have any questions, need more information or want to schedule an on-site review.